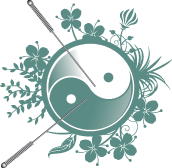 KW-ACUPUNCTURE AND CHINESE MEDICINE

R. Ac Zhihong Wang continuously improve her skills with a Ph.D. of Acupuncture in China.
She follows Dr. Dong Fuhui (No. 1 Acupuncturist in China) everywhere throughout the US and Canada and learned his new skills. No matter how severe and complicated cases, almost every patient can get great result in the very first treatment.
Want to quit smoking, alcohol, and drugs? Lose weight? Do you have irritable bowel syndrome? Do you suffer from menopause? Irregular period? Numbness in your hands and/or feet?
Arthritis, Fibromyalgia, Chronic fatigue, Depression, Panic attack, Anxiety, Insomnia?